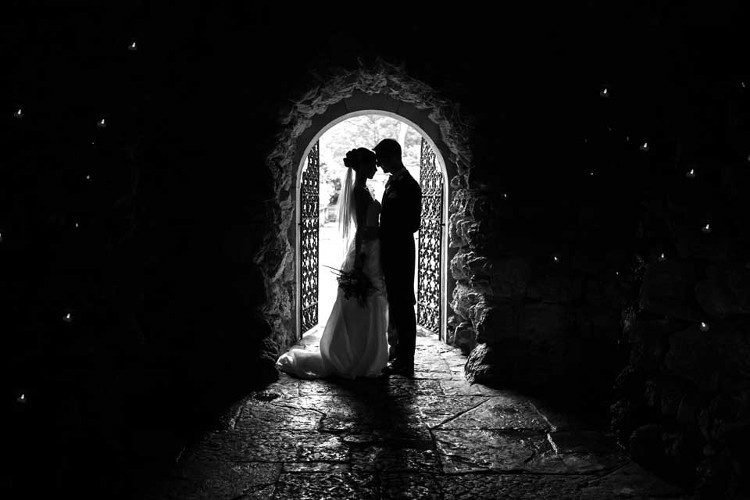 Back in the 1850's Bournemouth was but a small village mostly visited by few well-to-do London types looking to join around 695 locals to enjoy peace, quiet and the health benefits of fresh sea air.
Bournemouth in the summertime is undeniably a thing of outstanding beauty, but with the long sunny days and balmy nights come other considerations to be taken into account when planning a wedding in the area. If you've got guests who are travelling a distance and so need accommodation, for example, they'll not only find that the most popular hotels and bed & breakfasts are fully booked, especially if they fail to plan their visit well in advance, they'll be arriving during the peak months and with that comes peak prices.These days its population is well over 183,500, which makes it the largest settlement in Dorset, and along with Poole it forms the South East Dorset conurbation that boasts a total population of 400,000. Of course that's before the holiday season brings with it a giant swelling formed from a constant stream of around 1,000,000 tourists and holiday makers coming to visit the town from near and far.
This issue also applies to those looking to be married in the exact venue of their choice. The grander the plan the more you can expect many other people to have precisely the same idea and so unless you book a year in advance, there's no guarantee that your desires will ever be met by reality. And if they are then they'll also be met by premium costs.
Hectic in the heat
Indeed, Bournemouth in the summertime bloats, bustles and often heaves with life which all adds to the busy seaside atmosphere, but also makes enjoying its more natural charms if not impossible then certainly more awkward. During August, for example, anyone wanting to explore the beach will first have to hunt for parking spaces before they find that they can see more flesh than sand and as far as the eye can see.
Come the winter months calm is gently laid across town and surrounding countryside, the beaches lose their density of bodies, and the car parks empty as the hotels and B&Bs reduce their prices. Availability increases too, and with that comes the ability to book the venue of your choice on the exact day of your choice. You'll certainly find more options available for weekend bookings while mid-week provides plenty of space to pick a date without hoping that a dozen other couples are lining up before you, all hoping for cancellations.
Bournemouth can be perfect in the summertime, but it's still a slave to the Great British Weather and so the best-laid plans of those to be married in ideal conditions can often go awry. Such is the contrariness of nature that cooler months can often be crisp and clear for weeks on end and provide locals and visitors alike the opportunity to truly enjoy the south coast and its countless charms.
Planning a wedding?
Then you'll find that Bournemouth in winter can provide the most relaxing of venues at reasonable prices and without a great deal of the headaches found when the heat is on