Ground Floor:
Suits 180 guests max (seated) or up to 360 guests standing
Perfect for wedding breakfasts, networking events, award ceremonies and corporate banquets 
Direct access to gardens
Length: 67'9" x Width: 38'5" (20.7m x 11.75m)
Own sound system & wi-fi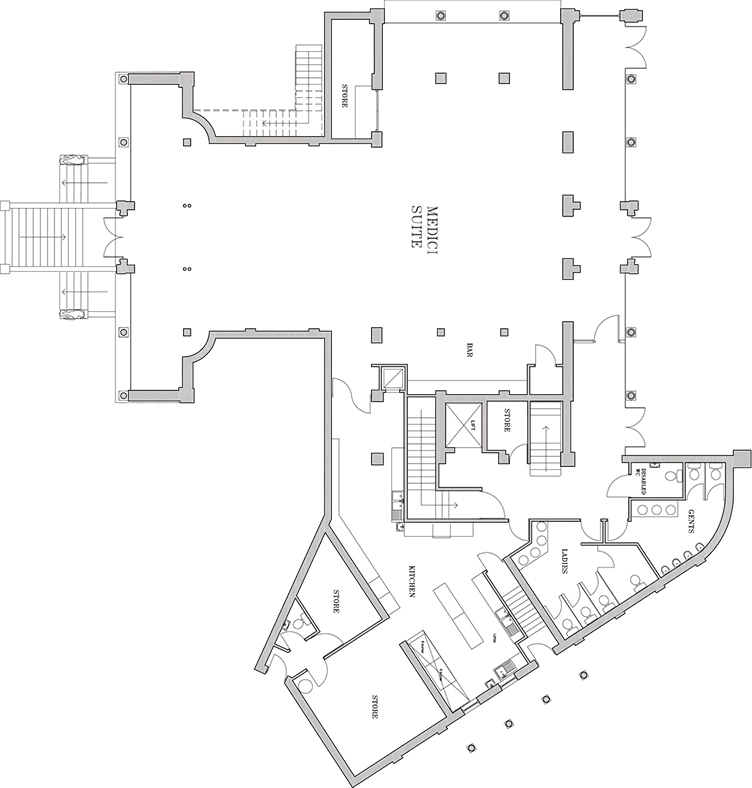 Top Floor:
Suits 120 guests max (seated) or 200 standing
Wedding ceremonies suite (licensed up to 120 guests) and ideal for training events, seminars, and boardroom lunches
Spectacular balcony view of the gardens
Length: 45'9" x Width: 27'8" (14m x 8.5m)
Own sound system & wi-fi
2 x built-in overhead projectors & screens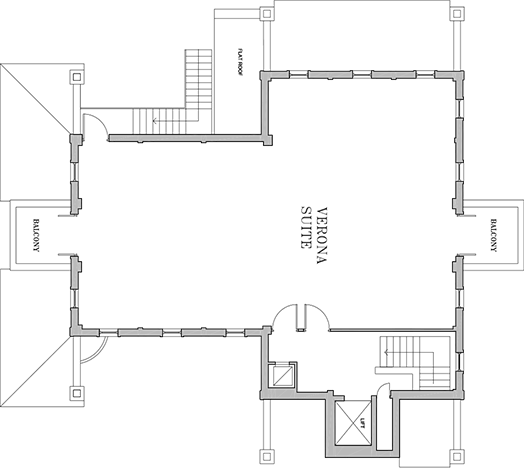 Lower Floor:
Suits 200 guests max
Ideal for boardroom meetings, intimate dinners, and evening parties 
Length: 62'3" x Width: 42'8" (19m x 13.05m) 
Own sound system & wi-fi
Built-in overhead projector screen
Wood-sprung dance floor
Government regulated sound limiter (Band/DJ must adhere to these restrictions)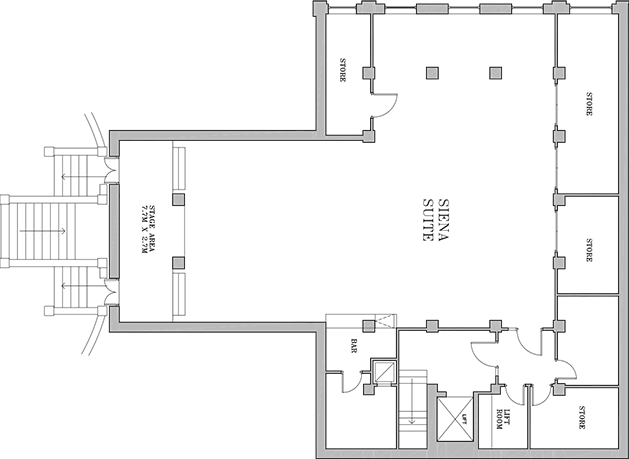 Hannah Gibson, BSO Senior Development Officer
On behalf of us all at the BSO, we cannot thank Tony Beales and his wonderful team enough for their fantastic support in organising our Black Tie Gala Evening at The Italian Villa. It is rare to work with a team who is prepared to support on each and every aspect of the event - however big or small. The team at Beales achieved this proudly. The evening will be remembered as a truly memorable and special experience for our most valued supporters, special guests and musicians.
Lauren and Ben x
Ben and I just wanted to take this opportunity to say a massive thank you for all that you and your team have done for us! You are all individually great! Thank Ebony also for all her organisation on the day it ran so smoothly because of her!
Our day was perfect and it was all because of all of you creating such a special day!You are such an asset to your team and are so great at what you do!
Siobhan and Ian
Myself and Ian can not thank you and all the team for making our day a truly memorable day. Everything was perfect, the glass of water on arrival when my mouth was dry with nerves to Chris and the evening team following around with chilled bubbly. We could not of wished for better!
It was the best day of our lives and we are so grateful to you all!
Jane
I just wanted to thank you and your team for my fabulous 50th Birthday party. It all went very smoothly from the initial enquiry to the party - I cannot fault anything and it all went off without a hitch on the evening. 
Sam & Darren
We had an amazing night - everyone said how breathtaking the venue was, the staff were very attentive and the food was lovely - it couldn't have gone better so a huge thank you to you and your staff!
Maria's displays were fabulous and the ice cream tricycle a really good addition - thank you for the recommendation!