You'll see them scuffing their feet and scurrying under tables, pulling on sleeves and squirming on chairs. Kids and weddings don't always go well together, which is why it's always a great idea to make sure you've worked out a way to keep them amused, for their benefit – as well the sanity of your guests.
1. Outdoor adventure
If your wedding's location features a lawn then give the little rapscallions someplace to call their own by erecting one or two miniature tepees. All you need is some material, bean poles and twine to create dens that will not only keep them amused for hours, you'll always know where they'll most likely to be hiding.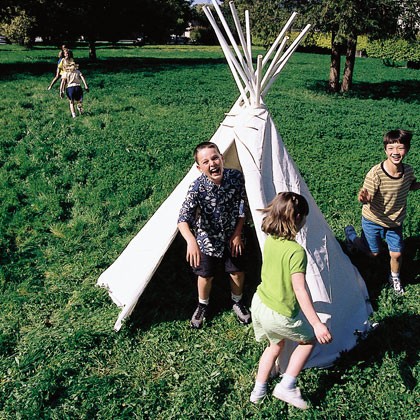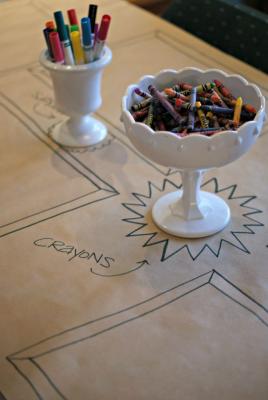 (Credit: dimplesandtangles.blogspot)
2. Art attack
Guests will be looking forward to sitting down and chatting, but kids experience time differently and an hour or two engaging in conversation for you will be an eternity for them. Cover their area of the table with a single large piece of paper, provide some crayons, and they'll be utterly engaged. Just make sure they know where the paper ends and the linen starts.
3. Give them a mission
Kids love going on quests, so offer them all little disposable cameras and a checklist of things to photograph and they'll go off on a little artistic adventure. Their diminutive height means that they're bound to capture interesting angles and their images will make a sweet addition to those taken by larger guests and professionals.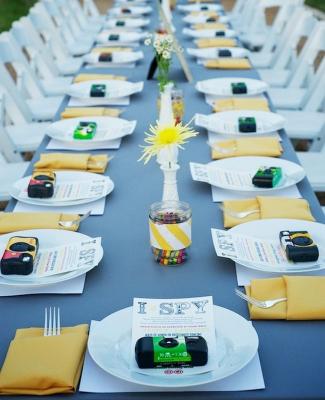 (Credit: theweddingring.tumblr.com)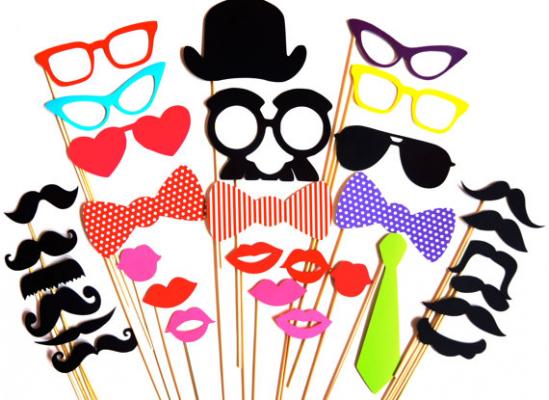 4. Costume capers
Provide them with props and then let their imaginations do the hard work for you. You don't even need to go to great lengths to find the finest 'let's pretend' fashions. A simple selection of hats, masks and funny plastic glasses is all they need to be enthralled for hours.
5. Send in the clowns
Hire a clown and let the expert keep them amused, but be warned. You might want to check if any of your guests have a phobia of those who dress in traditional make-up and clothing. Fortunately these days there are plenty available who don't look like Ronald McDonald, The Joker, or Pennywise from Stephen King's It.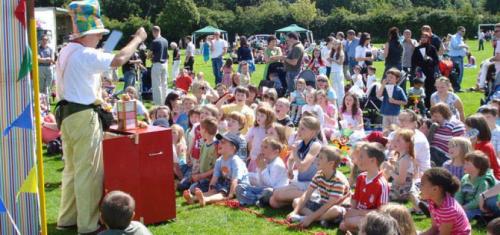 (Credit: reallygrandevents.ie)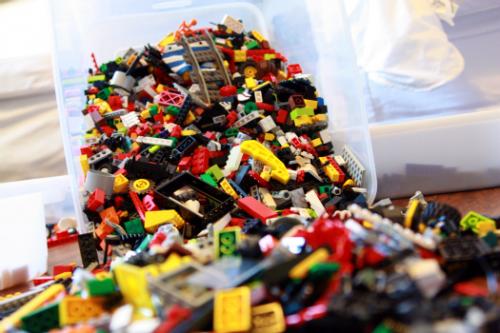 (Credit:iheartorganizing.blogspot.co.uk)
6. The beauty of bricks
Place a large bucket of Lego on their table, ask them to build models of the bride and groom, and you'll be amazed with what they create. Once the task is completed they'll still want to carry on playing and remain distracted until the dance floor opens.
7. Boogie time
If you've hired a DJ then you would be well advised to make sure they have some kid's favourites in their playlist. If not, bring some along. Let them have their own hour of music well before the first dance takes place, maybe even in their own corner. You're most likely to have to endure Let It Go from Frozen yet again, but it will be worth it.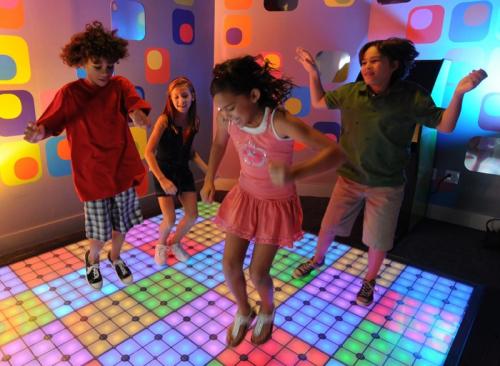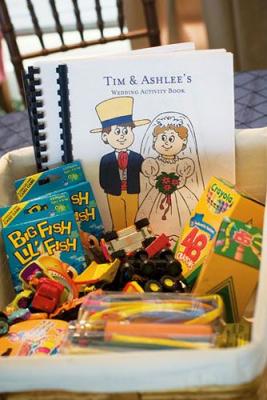 8. Playing at the table
While guests will appreciate the kind thought of wedding favours, kids will actually use them to your advantage. Give each one a small parcel of colouring books, tiny toys, stickers, bubbles and even glowing bracelets to play with and away they'll go. You'll also be amazed how much entertainment they'll get from a simple bag of balloons.
9. Ring throw
You can either bring your own or instead have younger guests collect bottles found around the venue, and then place them in a formation. Provide some small hoops (maybe those glowing bracelets found in number 8) and you've got a game to keep them occupied for a pleasant while.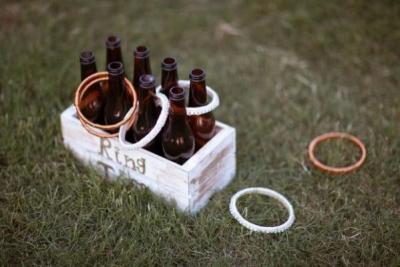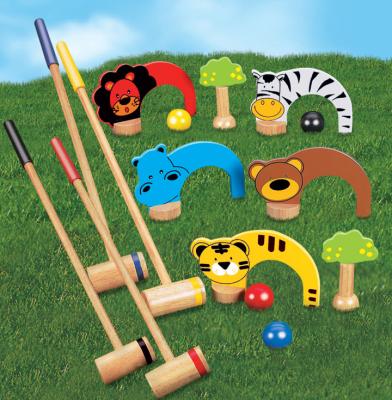 (Credit: hellowonderful.com)
10. Lawn games
If you've got space to erect some teepees then you've got space for a little game of croquet. Be sure to pick up a version more suitable for younger people, as the last thing you want is a group of excited eight year-olds running around with large wooden mallets.
If you're looking for a wedding venue in Dorset that will provide a beautiful backdrop for the happy couple and their guests as well as a magical location that kids will adore then contact The Italian Villa at Compton Acres in Bournemouth. It's a magnificently romantic and a deeply photogenic location that you will never forget.