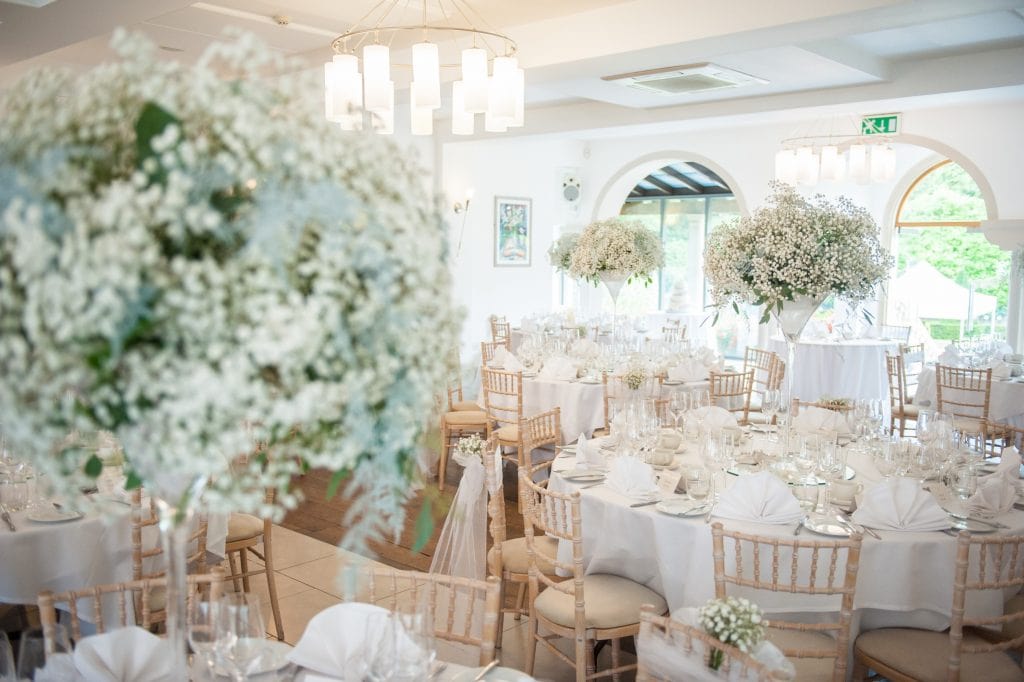 At The Italian Villa we love to create the perfect setting for a wedding day at our charming venue and gardens. Our trusted suppliers help us to make that day extra special and for flowers one of our preferred florists are Parkwood Florists. For over five years Mike, Neil and the team at Parkwood have added their magic touch to numerous occasions with us. They also exhibit at our Wedding Shows three times a year. Grateful to have them as a partner, their outstanding service has contributed to The Italian Villa's reputation as one of Dorset's premier wedding venues. 
Parkwood are experienced in creating large themed displays through to simple and stylish bouquets. Able to interpret your ideas or guide you towards a fantastic design, they consistently supply stunning and creative flower arrangements to suit any event. Your personalised flowers are delivered pre-chilled and considerately packed to ensure everything is perfect for the big day. Accessories including lanterns, vases, mirrors and vintage table centres are available to help create the perfect look.  

Our relationship with Parkwood Florists:
"We absolutely love recommending Parkwood Florists to our couples! Their style and presentation is always so beautiful and we receive amazing feedback from clients who use them on their wedding days".
Parkwood Florists on working with us:
"The Italian Villa is a perfect venue for the latest wedding trends: 'Natural Woodland', 'Country Casual' or 'Eco Chic' – all complemented by the unique and spectacular gardens. Sustainability is big news for 2020 and we have plenty of ideas and advice that will amaze your guests but also be kind to the planet.
Parkwood brides are many and varied and everything is planned to complement your style, theme and preferred budget. From a free consultation and detailed quote, right through to the actual day, we are on hand to answer questions, help and offer expert advice".
Examples of arrangements at the Italian Villa are on the Parkwood website
Get in touch to arrange a free consultation or call direct on 01202 717 700