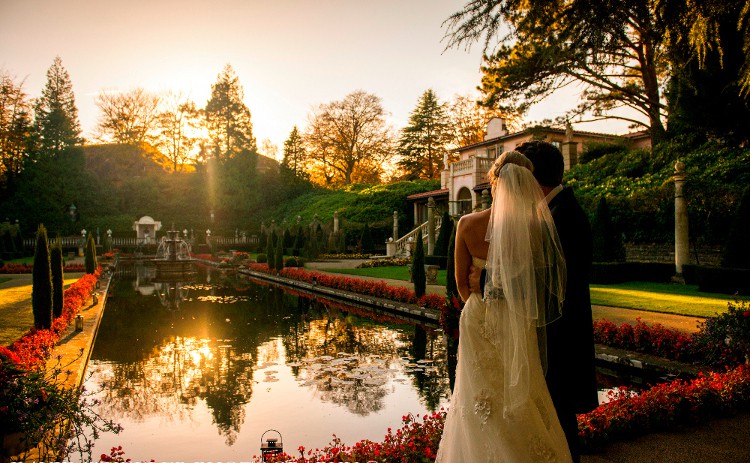 There are so many things to organise when you're planning your big day, it may sometimes feel like a never ending list. One of the biggest decisions you'll need to make is your wedding venue. If you're going to have the ceremony and reception at the same location, it needs to be extra special but there are a number of logistical things you'll need to consider.
Take a check list with you
If you're planning to visit a number of venues over a number of weeks, you'll soon forget different aspects of each one and you can easily mix up facilities of one place with another. Devise a checklist and take it with you so you can complete it whilst you are there. You can then take it home to reflect on and compare with other places you have seen. Important areas to think about:
Maximum number of guests
Room sizes available
Are there sample menus you can see
Ask to see the chairs and tables which will be used to see if they are to your taste
Do they offer menu sampling or do you need to book a meal there to try the food
Will you need to hire extra lighting to create a specific mood
Is there lots of natural light for the photographer to create great photos
Is there lots of outdoor spaceIs there plenty of parking if you're inviting large numbers
Disabled access
Corking costs and the bar prices
Staff numbers on the day
Any restrictions; confetti, time the bar must close
Location, location, location
The whole tone and feel to your wedding ceremony and reception celebration will be set by the location you choose. It's important to find somewhere you and your partner are made to feel welcome from the moment you arrive and feel comfortable within the surroundings. The choice will also mirror any theme so if you're looking to have a formal wedding then a setting such as a country manor location or hotel would be a great backdrop; alternatively, if you're having a laid back party then perhaps a marquee attached to a smaller hotel will suit the environment you want to create. There are now many styles of venue you can choose from so really do your homework if you want somewhere very specific.
It's a numbers game
If you are inviting large numbers; over 100 guests for example, then you need a venue which can give everyone the space they need to be able to mingle with ease without feeling cramped. On the other side of the coin, a small family wedding with a much smaller guest list wouldn't work in a grand hotel ballroom – the room would feel sparse and empty and there would be very little atmosphere.
Catering
When you're choosing a venue, don't go on just how it looks. It's important to look at the food offered, menu choices, the flexibility of the chefs preparing the meals and what the food actually tastes like. When you have a shortlist of places you want to visit, book a meal in their restaurant to gauge the quality of the food or ask about menu sampling meals. Remember that if they are catering for large numbers, check if their staff are up to the job as you don't want guests waiting for food or meals being served cold.
Outside area
Guests will love to have the opportunity to spend time talking to friends and family in the outside areas of the location – particularly if you are planning to wed in the summer and you have a warm, balmy evening to enjoy. Explore the external parts of the venue; a street-facing hotel on a main road isn't the most inviting of places to be as the only outside option. Look for venues with formal lawns and beautiful gardens if being outside is important.
Rules of the venue
If you have plans for a band or disco, it's crucial to talk about issues such as noise levels and the time music has to end. Similarly, if you dream of releasing doves from the garden, Chinese lanterns or a firework display, you need to know if you'll be given permission. Don't book and then find out that you can't have everything you desire. Take your time, do your homework and book as far in advance as possible to guarantee the venue of your choice. Once you have this all booked you can tick a huge number of items off your list and you can then move forward knowing one of the most important decisions has been made towards the most important day in your life.
Here is a checklist ready for you to print off: