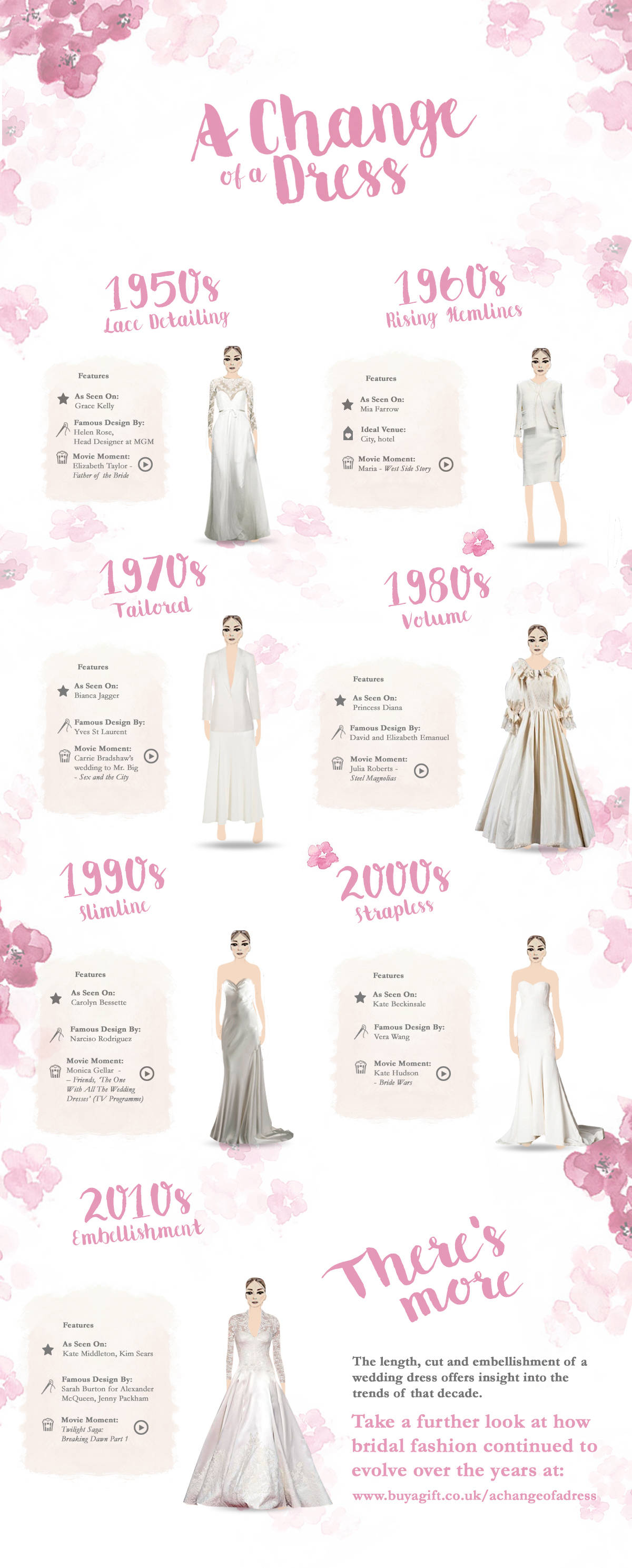 When planning your wedding day, two of the most important things to consider are the wedding venue and the dress. There's a lot to take into account when searching for a wedding dress – from design and colour to what will best fit your body shape and personal style. Similarly, when looking at different wedding packages, you should consider the style of wedding you want to have and what suits your personal taste. A castle wedding can't be complete without a princess dress, and a beach wedding in a hot country wouldn't be comfortable without a light-weight dress.
Matching your dress with your chosen wedding venue is therefore extremely important. Over the years, we've seen a change in wedding dresses and so a change in popular wedding venues. The 1950's welcomed lace detailing and the iconic sweetheart neckline – as seen on Grace Kelly. For this style of dress, the most ideal venue would be a countryside or church service. Bringing it to modern day, this century has seen detailed embellishment with long sleeves and elegant lace – as seen on Kate Middleton.
The ideal wedding venue for such a classic and modest dress would be a church, outdoor wedding or castle. Buyagift have created a fun and visual guide on the change of a dress throughout the years – from the 1950s to the present day. It's full of celebrity trivia and famous movie wedding moments, showing off the most popular wedding venues and wedding dress designs from each century.
Whatever wedding dress your planning on wearing on your big day, The Italian Villa is the perfect backdrop. To find out more about our wedding packages enquire here and our friendly team will be able to help.