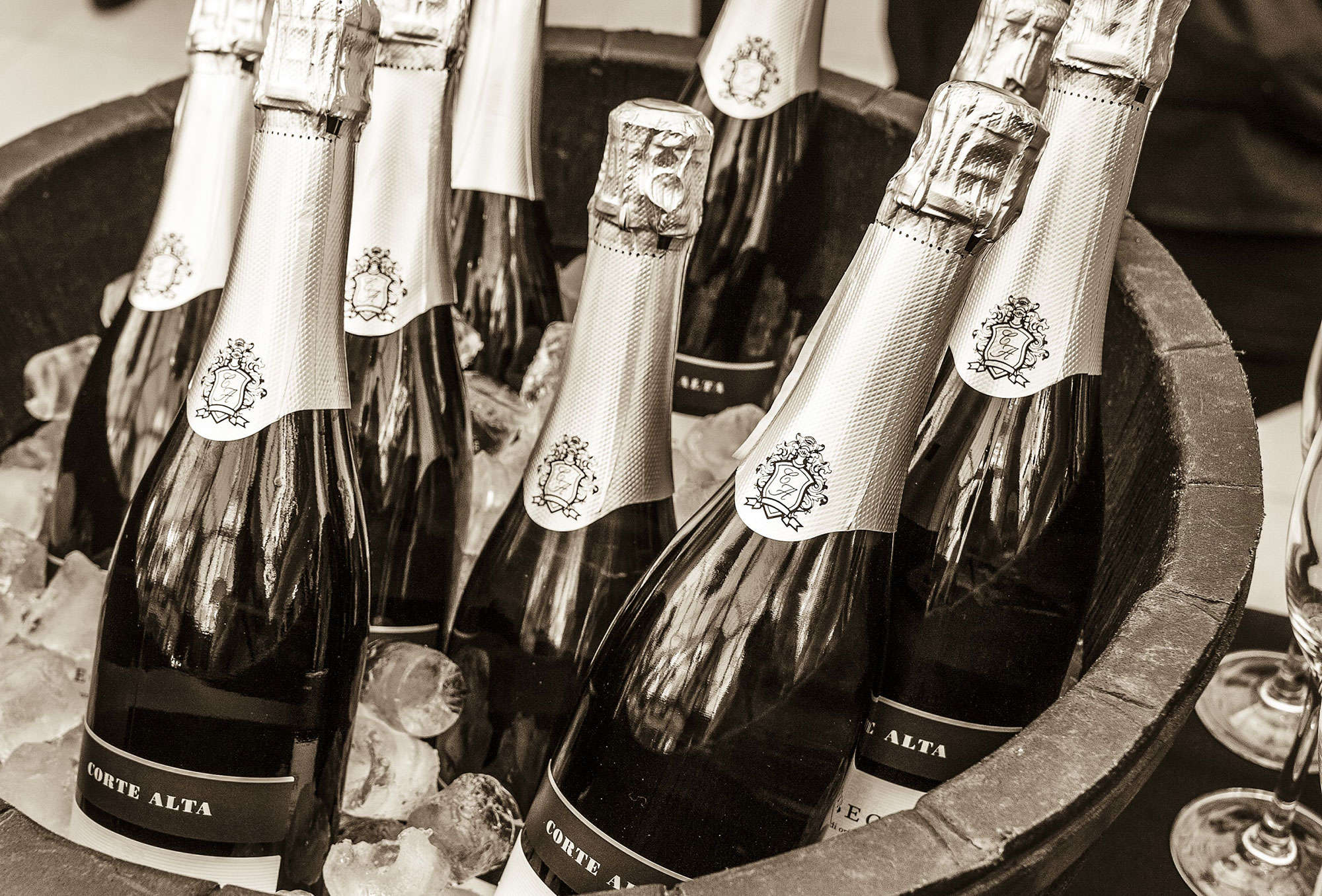 Private functions, conferences, AGM, exhibitions, product launches, anniversary lunches and birthdays are few of the many reasons to hire a room. Hiring a room is a fantastic way to develop a life event into the family gathering of the decade or a small conference into an official business event with RSVP's galore. Hosting private functions where every minute is a positive experience for all takes time, innovation and a great amount of planning. A beautiful room presented with a theme will give first and last impressions vital for the ambiance of the event. Here are 5 inventive themes for your private functions that will ensure tables are full, joy is felt and the room is alive with positivity and enjoyment.
1. Black and White
The classiest of all themes for private functions has to be Black and White.
Send out crisp white invitations with a request for only black and white attire and guests will be delighted. They will love the elegance of arriving on a black carpet, into a room where tables are Hollywood themed and attributed to the great actors and actresses of the black and white movie period such as Humphrey Bogart and Vivien Leigh.
Decorate the room with monochrome silhouettes of stars such as Marilyn Monroe and Frank Sinatra. Adorn the room with movie set lamps and mood lighting. Add black street lights to give it the feel of the 1930s and theme tables with clapper boards, black glasses and miniature white flambeaux flames.
Pasta made with squid ink mixed with cream sauces or sesame coated cream cheese balls will complement the theme as well as many other foods which can be served to match the stark contrast of colours.
2. Arabian Nights
For a beautiful set theme for private functions, Arabian Nights is the ultimate in relaxed comfort. Warm hues of colours to light the space and furniture which is easy to relax in will really set the tone.
Look to Berber traditions and decorate the room with fabrics with Arabian flair to create a Bedouin tent atmosphere. Accentuate with lanterns, wooden screens and serve drinks in small colourful tea glasses to complete the look.
There's a huge range of Middle Eastern food to choose from which can be followed by Egyptian Darbuka drumming as entertainment.
3. Fire and Ice
Imagine walking into a room filled with orange prop flames leaping into the air combined with ice sculptures dominating the dining area. Mix artificial camp fires around the edges of the room with snow confetti and you have a classy theme for an evening.
Fire and ice are two of the oldest combinations known to man and when mixed, the complete opposites make for a visual wonder.
The use of lighting is paramount so utilise shades of blue, red, mauve and purple and mix with stark white ice downlights to create a Northern Lights fantasy.
Food can complete the theme with a combination of spicy and none-spiced nibbles on arrival and drinks can include the Game of Thrones-inspired Fire and Ice cocktail; a luxurious mix of bourbon, lime and pomegranate juice with a sliver of jalapeno to top.
4. Winter Wonderland
Planning winter themed private functions may feel a little odd as summer approaches but with popular rooms for private functions booked up many months in advance, a Winter Wonderland evening will take a great deal of organising to really give the wow factor.
Winter themed events always look spectacular. The combination of ice white and clever lighting will give the impression of entering a Narnia-esque world the moment those attending step through the door.
Entice guests in with icicles hanging from the ceiling and a misty haze mixed with ultraviolet, blue and white lighting effects. Use giant star cloths to cover the room and fill the space with blue flambeaux flames to mix the feel of hot and cold.
Food options can really warm those sitting in amongst the frost-covered trees in the room. Great choices are hearty game casseroles and lots of cream-topped hot chocolate desserts and drinks.
5. Classical Japanese
With choices of backdrops such as Mount Fuji, the Matus pine tree or the stunning pagodas of classical Japanese history, this is a theme which focuses on elegance, style and colour.
Jewel-coloured hanging lanterns, festive garlands and parasols hung around the room will give the event the feel of the Far East.
Delicious food options can include sushi, noodles with classic tastes such as ginger and soy along with cherry blossom covered cakes.
Delicate paper fans covering each place setting and an option of chopsticks for those who want to use them. The food can even be served by waiting staff in traditional Japanese dress. The event should conclude with a display of the traditional Japanese dance known as 'Noh' for unique private functions.
Guest experience is paramount to the enjoyment of all private functions. A well-planned professionally executed theme will enhance the event to being one which is memorable for a long time to come.